Two same design alcove sliding wardrobes were installed in our customer's house in Richmond.
Floor to ceiling sliding doors are made to measure and made from grey glass with mirror strips in the middle.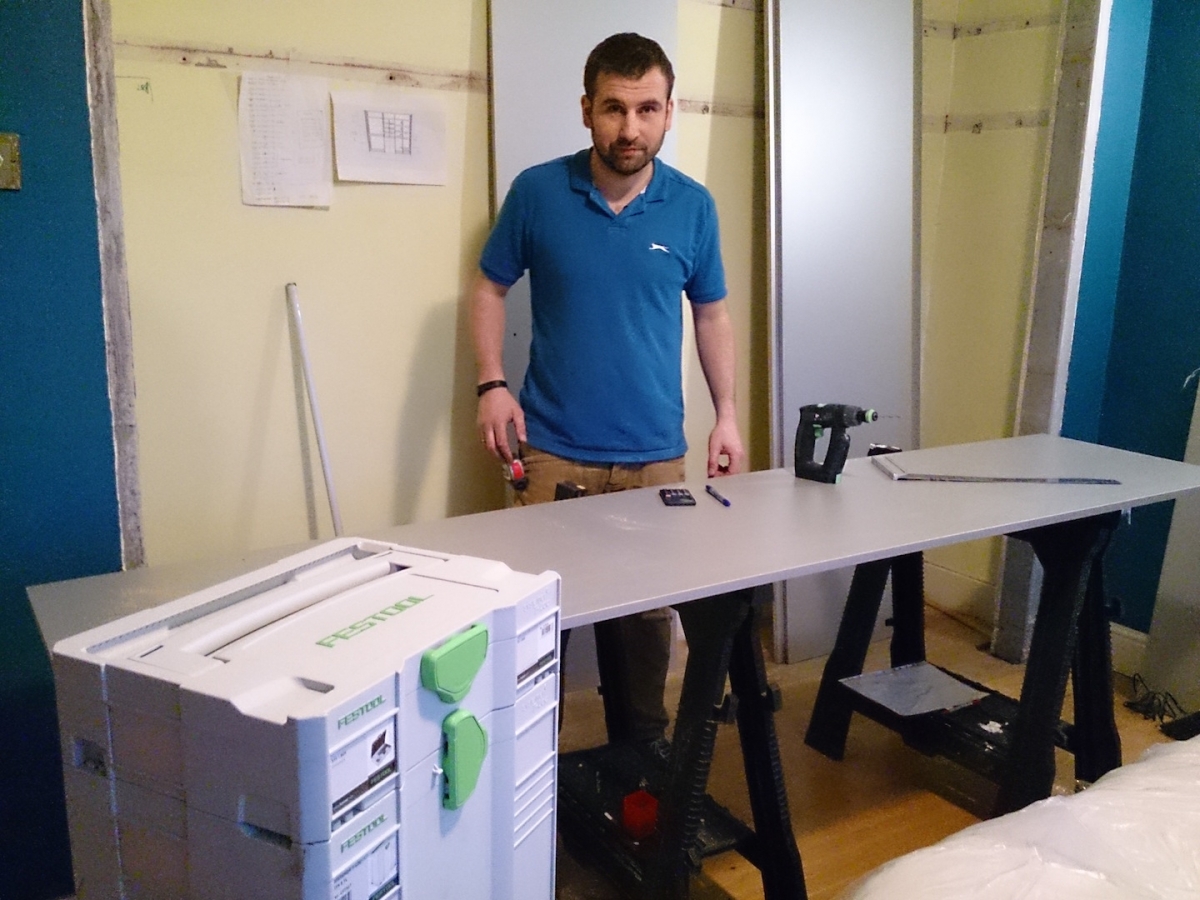 Here is our Professional does the final bits to the frame
This is the other room. Not ready yet. Are you curiouse how it will look at the very end?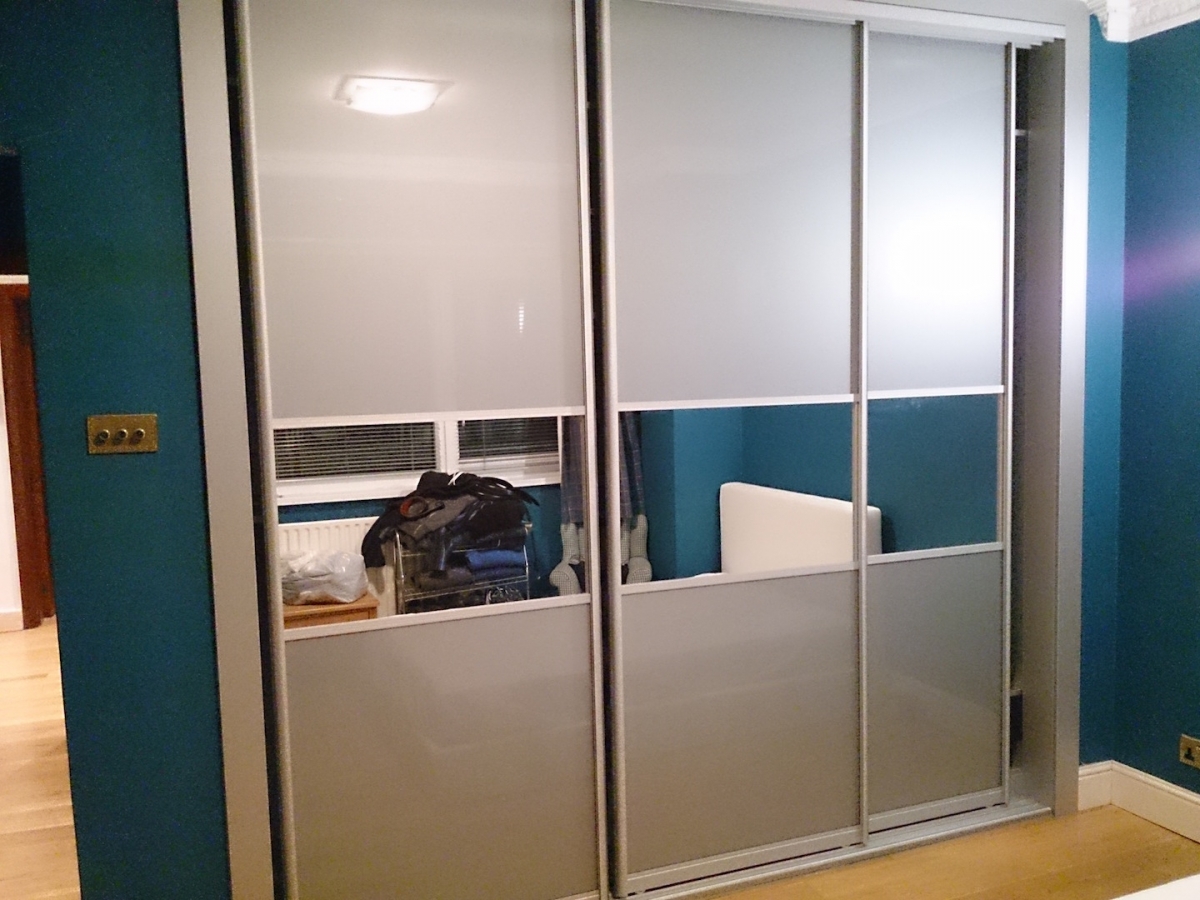 Here they are. Two 'handsome' sliding door wardrobes